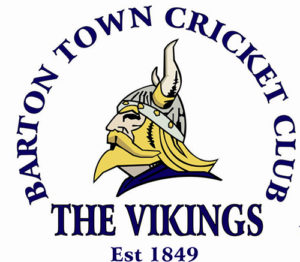 Barton Town Cricket Club was formed in 1849 and is the oldest sporting institution in Barton Upon Humber. The Club moved to its present Marsh Lane ground in the early 1920's and although there are no records of where the club used to play, scorebooks from the early days confirm the existence of the club.
The club operates four seniors teams, two of which play on Saturdays and two teams which play on Sundays. The club also operates a friendly XI when fixtures allow. The club also operates four junior sides, U11's, U13's, and U15's.
The two Saturday teams operate in the Lincolnshire League while the two Sunday teams operate in the North Lindsey League. The junior teams play in the Scunthorpe and District Junior Leagues.
2016 Fixtures
Scroll down this page to see all the teams 2016 fixtures.
Click on the tabs to see each teams diary.
 BTCC 1st XI – LCCL Premier Division

Date
Start
Opposition
 
 
Sat
23 Apr
1.00
Messingham
H
L
Sat
30 Apr
1.00
Caistor Town
A
L
Mon
2 May
1.30
Haxey
A
GMC
Sat
7 May
1.00
Market Rasen
H
L
Sat
14 May
1.00
Alford
A
L
Sat
21 May
1.00
Cherry Willingham
H
L
Sat
28 May
1.00
Holten le Clay
A
L
Mon
30 May
1.30
Cup QF
A
GMC
Sat
4 Jun
1.00
Hartsholme
H
L
Sat
11 Jun
1.00
Bracebridge Heath 2nd XI
A
L
Sat
18 Jun
1.00
Outcasts
A
L
Sat
25 Jun
1.00
Scothern
H
L
Sat
2 Jul
1.00
Scunthorpe Town
H
L
Sat
9 Jul
1.00
Messingham
A
L
Sun
10 Jul
1.30
Cup SF
H
GMC
Sat
16 Jul
1.00
Caistor Town
H
L
Sat
23 Jul
1.00
Market Rasen
A
L
Sat
30 Jul
1.00
Alford
H
L
Sat
6 Aug
1.00
Cherry Willingham
A
L
Sun
14 Aug
12.30
Holten le Clay
H
L
Sat
20 Aug
12.30
Hartsholme
A
L
Sun
21 Aug
1.30
Cup Final
A
GMC
Sat
27 Aug
12.30
Bracebridge Heath 2nd XI
A
L
Mon
29 Aug
12.30
Scunthorpe Town
A
L
Sat
3 Sep
12.30
Outcasts
H
L
Sat
10 Sep
12.30
Scothern
A
L
 BTCC 2nd XI – LCCL 4th Division

Date
Start
Opposition
 
 
Sat
16 Apr
1.30
Louth 3rd XI
H
L
Sat
30 Apr
1.30
Nettleham 2nd XI
H
BWC
Sat
7 May
1.30
Lindum 3rd XI
A
L
Sat
14 May
1.30
Scunthorpe Town 3rd XI
H
L
Sat
21 May
1.30
Old Lincolnians 2nd X1
A
L
Sat
28 May
1.30
Cup 2nd Round *
H
BWC
Sat
28 May Jun
1.30
Keelby 2nd XI *
H
L
Sat
4 Jun
1.30
Brigg Town
A
L
Sat
18 Jun
1.30
Marshalls
H
L
Sat
25 Jun
1.30
Cleethorpes 4th XI
A
L
Sun
26 Jun
1.30
Cup QF
A
BWC
Sun
3 Jul
1.30
Casitor Town 3rd XI
A
L
Sat
9 Jul
1.30
Casitor Town 3rd XI
H
L
Sat
16 Jul
1.30
Marshalls
A
L
Sun
24 Jul
1.30
Cup SF
A
BWC
Sat
30 Jul
1.30
Scunthorpe Town 3rd XI
A
L
Sat
6 Aug
1.30
Old Lincolnians 2nd X1
H
L
Sat
13 Aug
1.30
Louth 3rd XI
A
L
Sun
14 Aug
1.30
Cup Final
A
BWC
Sat
20 Aug
1.00
Brigg Town
H
L
Sat
27 Aug
1.00
Lindum 3rd XI
H
L
Sat
3 Sep
1.00
Keelby 2nd XI
A
L
Sat
10 Sep
1.00
Cleethorpes 4th XI
H
L
 Lincolnshire County & Regional Youth Teams

Date
Start
Fixture
Sun
3 Jul
1.00
Boys U10's North v Boys U10's South

Sun
17 Jul
1.00
Boys U11's North v Boys U11's South

Wed
27 Jul
1.00
Boy's U14/U15's v North Yorkshire
Mon
8 Aug
12.00
Girls U17's v Scotland
Tue
9 Aug
11.00
Girls U17's v Scotland
President
D. Lawson
tel. 01652 632583
Chairman*
A. Sanderson
tel. 01652 632494
mob. 07881 432220
Vice Chairman*
Secretary*
Treasurer*
G. Barnes
tel. 01652 635055
mob. 07985 112851
Fixture Secretary*
P.Spittlehouse
tel. 01724 342755
mob. 07713 145894
Bar Secretary*
A. Lawrence
mob. 07545 522230
Assistant Bar Secretary*
G. Barnes
tel. 01652 635055
mob. 07985 112851
Events Manager*
K. Cook
mob. 07512 577791
Sponsorship Secretary*
T.Palin
mob.07909 915079
Communication Manager*
O.Mussett
mob. 07875 197667
Ground Manager*
A. Tester
mob. 07989 369921
1st Team Captain*
C.Kipling
mob. 07912 140226
1st Team Vice Captain
2nd Team Captain*
O.Mussett
mob. 07875 197667
2nd Team Vice Captain
A. Tester
mob. 07989 369921
 Vikings Captain
A. Genney
tel. 01652 660766
mob. 07790 772144
Head Coach
N.Wheeler
mob. 07940 204029
Junior Coordinator*
I. Phillips
tel. 01652 661501
mob. 07964 143908
Child Welfare Officer*
J. Phillips
mob. 07549 794199
U15's Manager
N.Jones
mob. 07803 272722
U13's Manager
I. Phillips
mob. 01652 661501
mob. 07964 143908
U11's 1 Manager*
J. Knapton
tel. 01469 530545
mob. 07703 166229
U11's 2 Manager
Bar & General Committee *
Selection Committee
Club Captains
Vice Presidents:
M. Allerton, R. Atkin, T. Bell, R. Danson, D. Dickinson, V. Foster, J. Mellors, J. Smith, L. Robinson, R. Seddon, J. Spittlehouse
Hon. Vice Presidents:
L. Brunyee, M. Cox, T.Stanley, W. Yates
Hon. Life Members:
R. Andrew, Mr & Mrs P. Green, A. Redfearn
Trustees:
D. Lawson, P. Rushby, P.Spittlehouse, G. Stanley