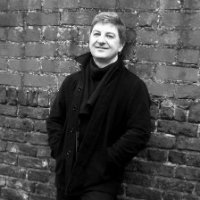 Nick Triplow is the author of the crime novel Frank's Wild Years and the social history books – Family Ties, The Women They Left Behind, Distant Water and Pattie Slappers.
His story Face Value is a winner of the 2015 Northern Crime Short Story competition.
Originally from London, now living in Barton upon Humber, Nick is currently writing a biography of Brit-noir pioneer, Ted Lewis, whose landmark 1970 novel, Jack's Return Home, was filmed as Get Carter. He is also working on new fiction, including a sequel to Frank's Wild Years, provisionally titled The China Hall.
On The Write Track: A Guide to Being a Better Writer – Workshop Series
This series of workshops by writer Nick Triplow aim to enable participants to identify and use a range of strategies and practical techniques to improve their writing.
Contact
To find out more about the workshops or to arrange sessions, contact Nick Triplow: nicktriplow@btinternet.com or call 07963 157864.