Many hours of research have gone into the preparation of the trail. It identifies 14 principal places of significance in the life and books of Ted Lewis.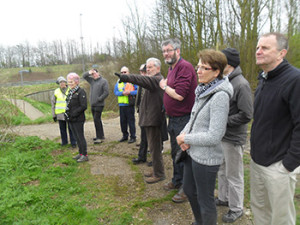 Guided tours do take place throughout the year (keep an eye on this page for details).
Guided tours can also be arranged by request for groups and parties.
Individually – the trail is prepared in such a way it can be experienced individually.
Click here to download the map (.pdf format)
The Barton Directory
Write to us –
The Hall
Chapel Lane
Barton upon Humber
DN18 5PJ
United Kingdom
Tel: +44 (0)1652 635667
Mob: +44 (0)7754 892 172
Email: via our contact form
Join The Barton Directory for FREE
Join us – you can promote your business on The Barton Directory website for FREE. Adding your details to our business listings section will mean that your contact information and business profile will be available to anyone searching for the services and products you have to offer.
The Barton Directory website also offer a range of Promotional Advertising opportunities throughout its pages and sections – all designed to help promote your business & services to your potential new clients. Please email us for full details of our premium advertising.
Advertising on The Barton Directory website will promote your business to people browsing for local services on PCs, laptops, tablets and smart phones. Your listing includes a map, contact information, email and website links. You can even include a picture of your premises so that visitors can find it easily.
Take advantage of our FREE directory listing today. Just fill out the form below and we will add your business to the areas #1  directory.
Tour of Britain
North Lincolnshire will host an entire stage of the OVO Energy Tour of Britain for the first time ever this September, as Britain's premier road cycling event heads to the area on Tuesday 5 September 2017.
120 of the world's top cyclists will take on a 182-kilometre stage, starting from the beautiful 300-acre estate of Normanby Hall Country Park and finishing in the heart of Scunthorpe near Central Park.
The Race is due in Barton between 2:30 & 3:15 (depending on speed).
Expect some temporary road closures during this time. Please be patient
For all the North Lincolnshire spectator information, including travel, road closures and events happening on the day, please CLICK HERE